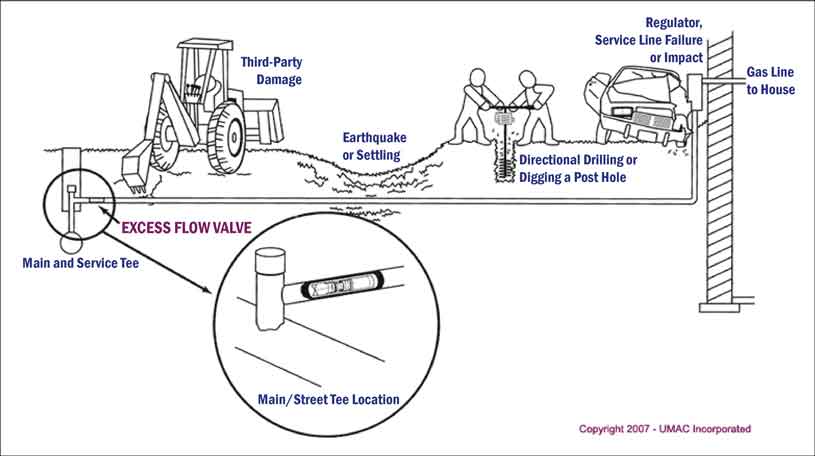 As part of our commitment to safety, Rock Energy Cooperative is offering members the opportunity to have an excess flow value (EFV) installed on the gas line running to their property.
EFVs are mechanical shut-off devices that can be installed in a service line, the gas pipe that runs from the main line to a member's meter. They are designed to stop the flow of gas to a building if the flow exceeds the pipe's design limits.
Ground movement, natural disasters, or third-party damage can cause a break in the service line that could result in excess flow. Stopping the flow of gas from a broken service line significantly reduces the risk of a natural gas fire, explosion, personal injury, or property damage. The devices are not designed to close if a leak occurs on the pipes inside the member's house or on appliances.
The member's portion of the EFV installation cost is estimated to be $2,300. The cost, however, will vary for each installation. Members also will be responsible for maintenance or replacement costs incurred after installation.
In accordance with federal law, Rock Energy must honor a member's request for installation on any load that does not exceed 1,000 SCFH (standard cubic feet per hour) if cost and an installation date can be agreed on.
For more information, call Rock Energy's Natural Gas Operations Department at 866-752-4550.